Comparing the likenesses of my favorite Robin.
Comics
Golden Age
Personality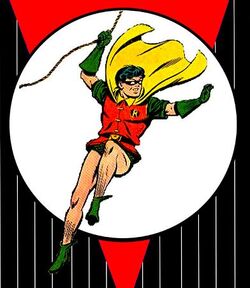 Grayson is still fairly lighthearted, but he also refuses to become Batman as he believes only Bruce Wayne can be Batman. Instead, he just continues on as Robin into his adult life, the only Dick Grayson to do so.
Robin
Unlike all other interpretations, Dick Grayson is only Robin and still serves as Batman's sidekick until Batman retired the role, He was also a member of the Justice Society of America in this universe.
Nightwing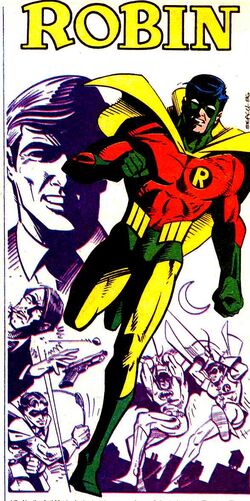 As stated before, Nightwing never existed in the Golden Age, only an older version of Robin.
Batman
Aside from a quick Silver Age appearance where Robin wears a Batman-like outfit, Robin never becomes Batman.
Silver Age
Personality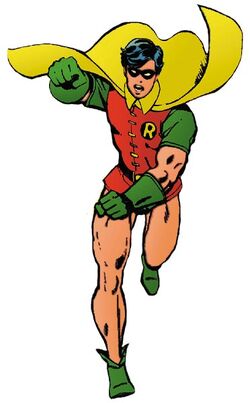 This Grayson is essentially the same as Earth-2, but in addition, he has an attraction to Barbara Gordon, Batgirl. He also links Robin to Batman, so when he decides to go out on his own with the Titans, he retires from Robin and becomes Nightwing. He also shows his skill as a leader, shown with the Teen Titans.
Robin
Like usually, this Dick Grayson begins the tradition of becoming Nightwing after growing out of his role as Robin. Also, Robin and Batman's relationship is highly similar to the Golden Age. After some time with the Teen Titans, Robin retires the role to stick out as his own hero, Nightwing.
Nightwing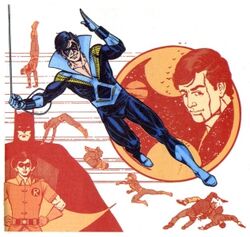 The first version to become Nightwing. Dick retires the role to better lead the Teen Titans and is more serious, but still with the light hearted flair of Dick Grayson.
Batman
Nightwing never becomes Batman in this universe.