Comparing Harley Quinn.
Comics
Modern Age
Personality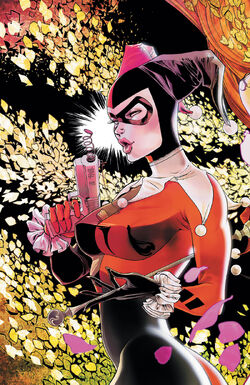 This Harley is insane, and everything she does is to get into the Joker's good terms. She's also very fit and intelligent, though hidden by a bumbling attitude that often bites her in the butt. She can easily be handled by Batman, Robin, and Batgirl. She also has a friendship with Poison Ivy.
Psychologist
Harley was an intern at Arkham before the Joker twisted her, but she appeared to have done well until the Joker twisted her, after which, she relied more on fighting and clown-based weaponry rather than her mind.
Love Interest
Harley is completely devoted to the Joker, to the point of obsession. This is easily her Achilles heel, and not even the most extreme actions of the Joker snaps her out of it.
New 52
Personality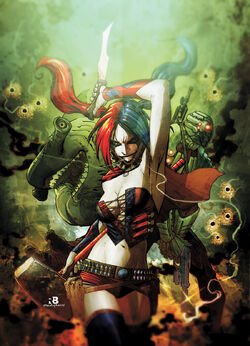 After a forced mission with Suicide Squad, Harley seemed to have been temporarily cured of her insanity, though this may also be Dissociative Identity Disorder.
Psychologist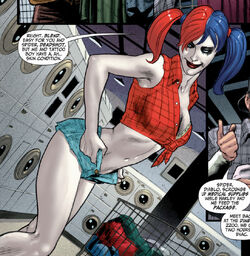 She's able to outwit people more than the previous version, and her mental abilities come more into the light as the story goes on.
Love Interest
When Harley learns about Joker's death, she became obsessed with retrieving Joker's face until she was stopped by Suicide Squad, mainly Deadshot.