I'm on a role, so I'm doing one of these for Jor-El too.
Comics
Golden Age
Personality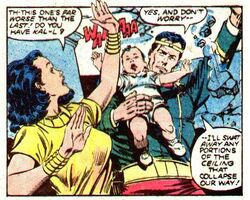 Jor-L is very practical minded. This lead to his creation of the rocket that would send Kal-L to Earth due to the earthquakes that were continually increasing in severity and decreasing in intermediate time.
Scientist
Jor-L was very practical, but he was still smart enough to construct a ship that could safely take Kal-L to Earth.
Husband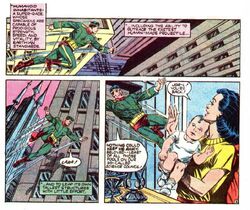 Jor-L is a caring husband, originally intending to send both his wife and son away to save them until Lara declined in favor of getting Kal-L off of the doomed planet quicker.
Father

Jor-L was a protective father as he defended Kal-L from debris on the way to his lab and created a spaceship to safely take Kal-L to Earth to escape Krypton's doom.
Silver Age
Personality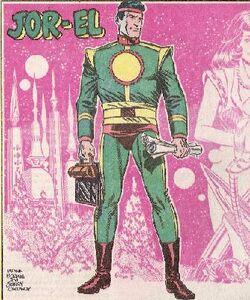 Jor-El was always interested in doing the right thing. Also, he was a very quick thinker.
Scientist
Jor-El was incredibly intelligent as he discovered Krypton's doom only a short while after he married Lara and spent the following time both building an escape ship and trying to convince the Council of it. Also, after Kal-El's birth he discovered the Phantom Zone and created a projector to seal criminals into it.
Husband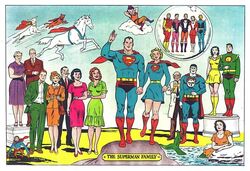 Jor-El's relationship with Lara is unknown given how little of them is shown together.
Father
Jor-El was a protective father, choosing to save his son out of himself and his wife, and doing various tests to ensure that the rocket was safe beforehand, which included Kal-El's pet dog, Krypto.